There are plenty of advantages to purchasing a Rollback truck for your business. When it comes to finding a rollback for sale South Africa has numerous top brands available on the local market. Your local options include Hino, Mercedes Benz and Isuzu. If you are looking for a rollback for sale, it is advisable to find a model that is durable and reliable.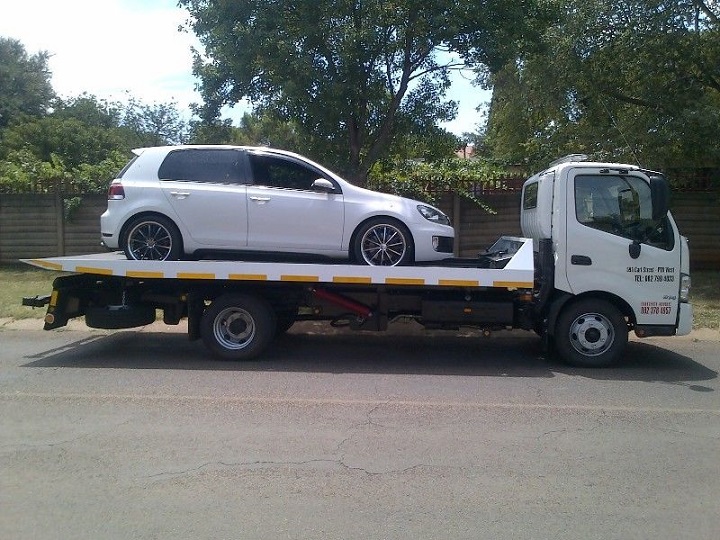 Fuel efficiency is another important factor to consider. You should also keep in mind the safety features of the truck before making a decision. To learn more about rollbacks for sale in South Africa, read our informative blog.
What is a Rollback Truck?
A rollback truck has a flat bed. The rear of the truck features a bed which can be hydraulically adjusted to ground level. For this reason rollback trucks for sale make great tow trucks. As a tow truck they can be used to transport damaged vehicles from an accident scene or to remove vehicles that are violating traffic regulations.
The Hino 500 1017 FC
With different brands of rollback trucks for sale you will have to choose one that best meets the needs of your business. With their strong frames buying a Hino rollback truck for sale is a good option.
This Rollback for sale is a reliable and durable truck. Its safety features include side impact beams which help to protect the driver and passenger in the event of a collision. The strong frame of this model is rust resistance.
While the frame is stronger it is also lighter which decreases fuel expenses of this model. It also offers an impressive load capacity and GVM. The driver's seat can be adjusted to meet the requirements of individual drivers. It is also possible to adjust the steering wheel.
Measures have been taken to reduce driver fatigue and in turn increase the productivity of your business. The suspended pedal unit can be adjusted to meet the needs of individual drivers.
The engine of the Hino 500 1017 Rollback is designed to offer enough power to get jobs done with ease. The 4-cylinder 5307cc engine delivers 121 kW of power at 2500 rpm with a peak torque of 496 Nm at 1500 rpm. Here is an overview of the Hino 500 1017's specifications.
Technical Information and Specifications for the Hino 500 1017 FC Rollback
| | |
| --- | --- |
| BBC – Rear Structure | 1770 |
| Cab to Axel | 4365 |
| Cab Width | 2175 |
| Max Body Length | 7200 |
| Min Ground Clearance | 225 |
| Overall Length | 8540 |
| Overall vehicle height | 2490 |
| Wheel Base | 4990 |
| Capacity (cc) | 5307 |
| No. of cylinders | 4 |
| Power(kW@rpm) | 121@2500 |
| Torque (Nm@rpm) | 496@1500 |
A Big Boy Rollback
When it comes to finding a rollback, Mario's Towing in Kelowna are far ahead of the crowd. They own the largest factory built rollback truck which is a tow truck that was built in Quebec. The truck has an 80-ton boom as well as a 60k winch package. The truck was bought in response to the increased need for road safety.
The massive tow truck allows the company to keep roads open. The truck allows Mario's towing to work in one lane so that the other lanes can remain open. It also has the capability to retrieve larger vehicles from accident scenes that smaller tow trucks cannot lift.
Once you have decided to buy a rollback for sale you can take the first step by assessing the requirements of your company. The truck that you buy will depend on what you intend to use it for. Once you have a clear idea of what you are looking for you can browse Truck and Trailer to find a model that matches your requirements. Don't forget to download the FREE Truck and Trailer Android App for even more convenient, on-the-go browsing.
The following two tabs change content below.
Bruce is an SEO guy that has his eye on the prize and traffic on his mind. A lover of good music and a connoisseur of all things awesome.
Latest posts by Bruce Ungersbock (see all)